Harbour Plaza Residences | Harbour Plaza Condos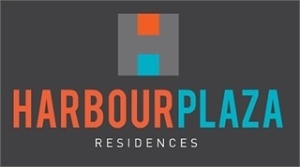 Harbour Plaza Residences is a new condo project by Menkes Developments Ltd. currently in pre-construction at 90 Harbour St in Toronto.
Details
| | |
| --- | --- |
| Developer | Menkes Developments Ltd. |
| Address | 90 Harbour St |
| Neighbourhood | Harbourfront |
| Number of Storeys | 66 |
| Number of Units | 1305 |
| Occupancy Date | May 2017 |
| Maintenance Fees | TBA |
| Priced From | TBA |
From Harbour Plaza Residences:
Connect with the city you love. Spectacular views. Inspired amenities. Direct connection to the PATH. Harbour Plaza. Steps to shopping, dining and entertainment.
READ MORE – 5 Reasons To Get Excited About Harbour Plaza Residences.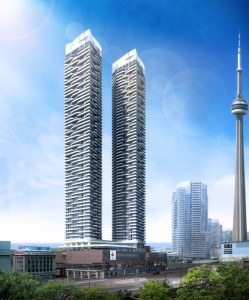 35-storey office tower and 62 and 66-storey residential condominium towers at 1 York and 90 Harbour Street respectively.
With an estimated construction cost of CDN $375 million, One York Street is being developed by Menkes and HOOPP Realty Inc. HOOPP will also be a tenant of the building, leasing approximately 132,000 square feet or 17% of the total rentable area. The lead tenant opportunity, which includes prominent building signage, is available.
One York Street aims to establish a new standard for environmentally sustainable development by pursuing LEED® Platinum certification under the internationally-accepted Leadership in Energy and Environmental Design program. The LEED® rating system recognizes excellence in the design, construction and operation of green buildings.
The progressive design of the new tower incorporates state-of-the-art technology in both building automation systems and tenant environments, including elements such as a raised floor HVAC system to provide individual temperature control and greater access to fresh air, constant air-quality monitoring and occupancy sensors for controllable lighting. The building will also be connected to the Enwave deep lake water cooling system which uses water from Lake Ontario for air-conditioning.
One York Street will be part of a larger mixed-use development encompassing approximately 2 million square feet of density occupying a two-acre site. The office tower will sit atop a four- storey podium containing approximately 200,000 square feet of retail space. Two residential condominium towers of 62 and 66 storeys respectively will also sit on the podium and contain approximately 1 million square feet of density that will be accessed from Harbour Street. Details regarding the retail and residential components of the mixed-use development will be announced later this Spring.
Expected occupancy for One York Street is slated for Summer 2016.